Clinic Line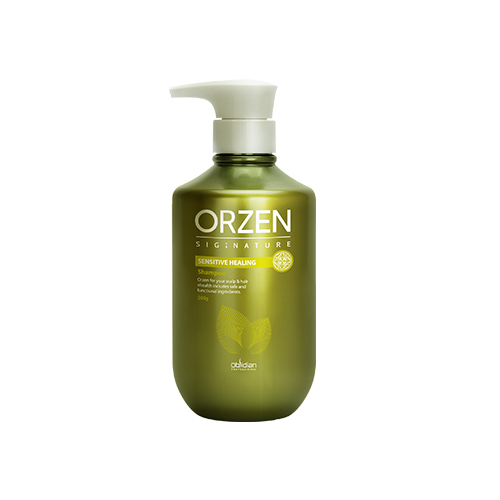 orzen siginature sensitive healing shampoo
Liquid typed scalp peeling agent that gently removes accumulated residues on scalp stratum corneum with light massage and moisturizes dry scalp
Volume : 500g
Main ingredients : 17 amino acid complexes, menthol and eco-certified glycerin
Used for : All types
Menthol component provides fresh feeling to stuffy and dry scalp.
Optimal formulation of keratin-releasing ingredients and moisturizing ingredients to help maintain oil and moisture balance between scalp and hair
It helps for balance maintenance between oil and moisture of scalp and hair due to optimal mixture of callus reliving ingredient and moisturizing component.
Shake the product well before use.
Divide dry hair into sections and apply the product to scalp. Leave naturally for 3~5 minutes.
Gently massage and rinse.